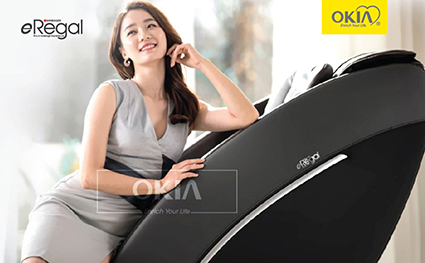 OKIA massage chair with simple, elite design offers luxurious beauty in any angle.
With outstanding features:
- Zero gravity technology provides Zero gravity massaging position, relaxes body and brings the most enjoyable conditions.
- Heat massaging enhances:
Pain relief
Good Sleep
Relaxing feeling in cold weather.
- Airbag massaging boosts blood circulation throughout the body.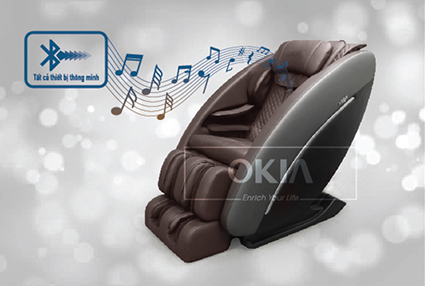 - Massaging with music through smart Bluetooth system, increasing effectiveness in relax and recovery process.
Information
Name : Total body massage chair eRegal
Model : KWH 945
Voltage : AC220-240V – 50/60 Hz
Power : 230 W