To be grateful to benefactors and commemorate 5-year performance of the program "Humanity Hallmark" , the Central Committee of Vietnamese Red Cross, Vietnam Television coordinated with Kien Vang to hold the television program "Humanity Hallmark" - A program brought handicapped children, poor children, lonely elder people etc. millions of useful gifts. The program took place at Hoa Binh Theater, Ho Chi Minh City on 14/01/2014.
Understand unfortunate people of society, from 2009 to now, OKIA always go with charitable activities and contribute to easing the pain for society.
In the program of commemorating 5-year performance of "Humanity Hallmark", OKIA acted as an organizer to bring a useful New Year program and give gifts to difficult people of society so that they can welcome a warmer Lunar New Year' Festival.
See some images of the program!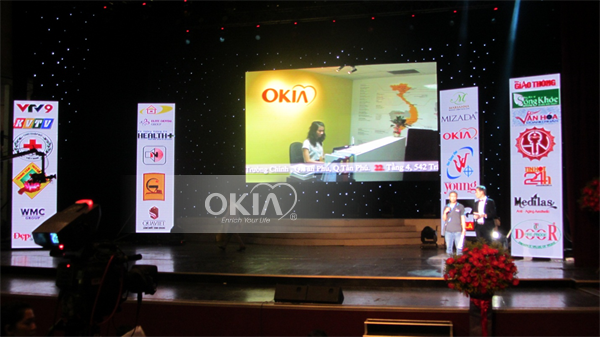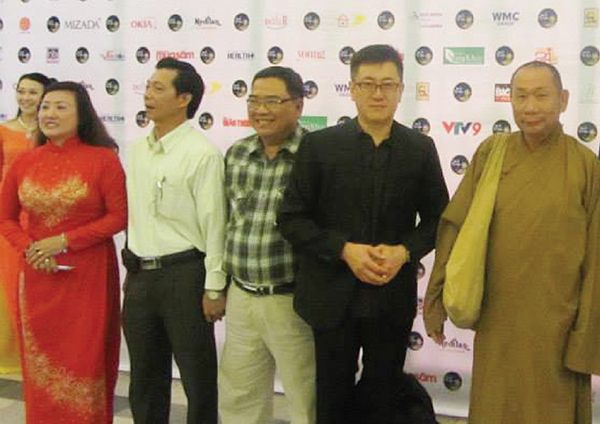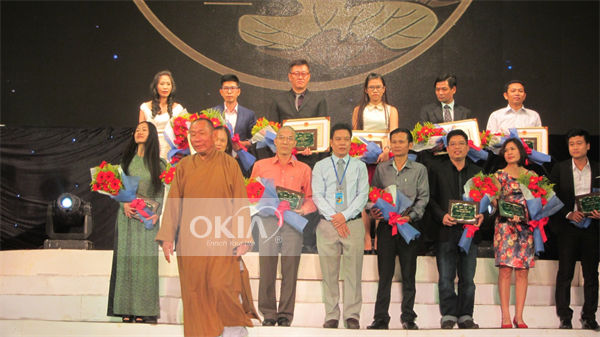 The Representative of Vietnamese Red Cross gave flowers and Certificates of Merit to main sponsors for the program - The representative of OKIA, Mr. Tony received them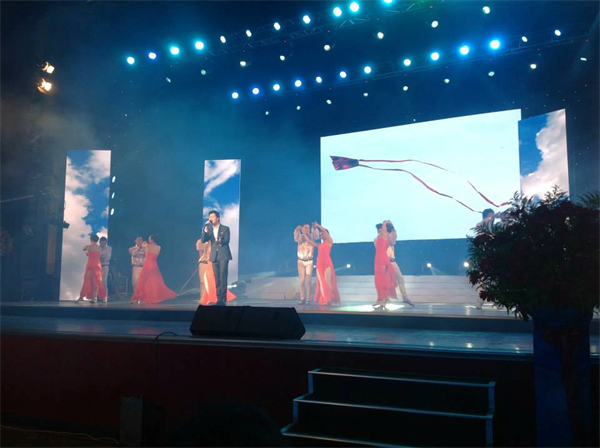 The program also has participation of famous singers: Quang Dung, Nguyen Phi Hung, Le Cat Trong Ly, Van Khanh etc.