Vibration machine for weight loss is known as an efficient support tool for losing weight, regaining slim, toned body and simultaneously preventing dangerous diseases for human health. Moreover, this is a perfect physical training method for busy persons.
However, some users don't use the machine properly, which leads to quick damage and defects. Some people have just bought the machine and don't know to use the machine for a long time. Hereinafter, OKIA would like to give you simple remarks to enhance longevity, endurance and use length and prove effect of the vibration machine for weight loss.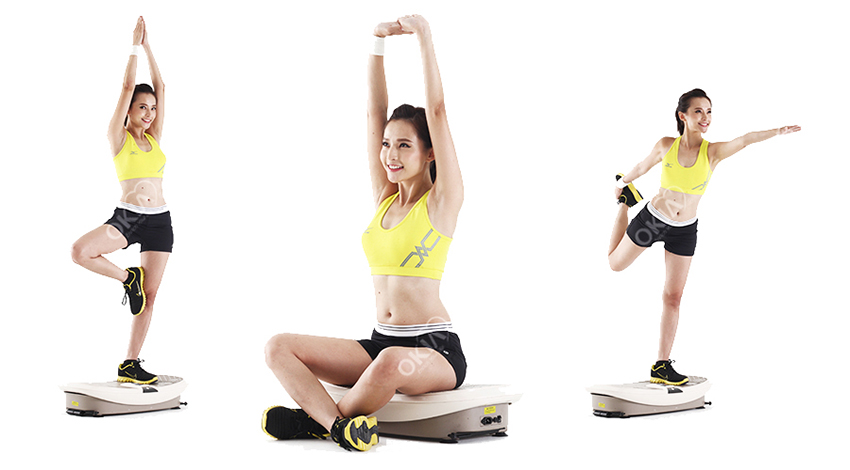 OKIA eJazz vibration machine for weight loss
At first, we advise you to pay attention to maximum loading of the machine. The best thing is to use the machine with the weight of less than 120kg. To ensure longevity and endurance of the vibration machine for weight loss, we advise you to clean it with soft dry towel after each use. The machine is easily damaged due to sweat and continuous movement.
Before cleaning the machine, unplug it.
Don't use benzene, corrosive substances and solvent to clean the machine.
Don't place the machine in the sun for a long time; don't put it near fire and high-temperature places.
If you don't use the machine in some days, don't plug in and keep it tidily
Put the machine in a dry clean place
Upon displacing the machine, unplug the machine and hold the machine sides (tilt), gravity falls into the rear wheel, then pull (push) the machine to the expected position.