The trademark of OKIA massage chair is recognized in Malaysia and many countries in the Southeast Asia and brings a high-quality life by combining modern equipment with traditional massage technique. All massage chairs use breakthrough technology in massage industry.

OKIA is successful in developing the advanced and creative technology combined with treatment by traditional massage - physical therapy that allows customers everywhere to enjoy joyfulness, health and experience of many Japanese cultural features in massaging.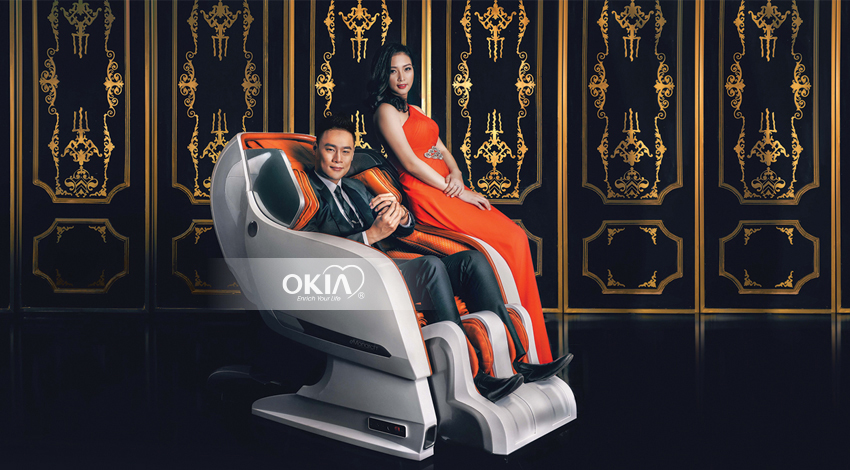 Products bearing trademark of OKIA massage chair apply modern technology which is patented and has strategic partnership with many Associations of Medicine, OKIA massage chair is currently the first choice of healthcare experts and medical doctors in many countries.

With a team of hi-tech engineers and medical and healthcare exports, we use advanced technologies under strict inspection to create best products satisfying all demands of even most picky customers.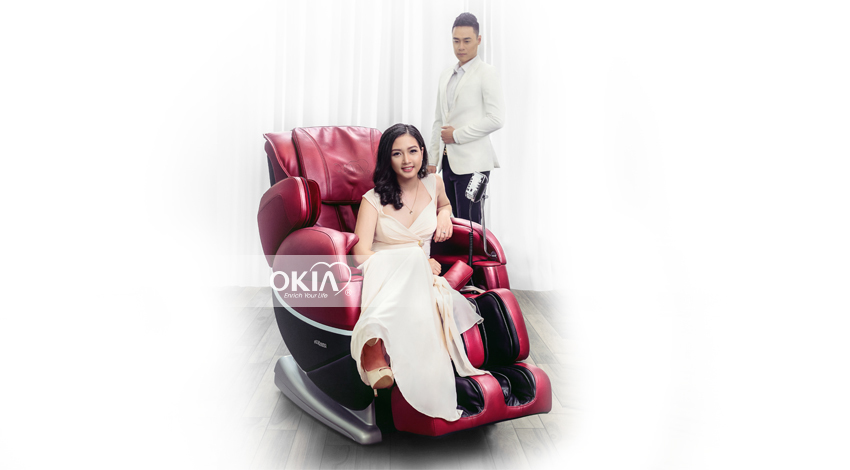 OKIA massage chairs before being launched in the market and coming to consumers must undergo many tests and strict inspection procedures to assure good quality.

Consumers now are using about 4 billion $ per year in massage services, drugs and supplements, etc. Massage - physical therapy is considered as an efficient and very necessary solution in the current context when many incurable diseases are increasing highly due to climate change and environmental change.

Experts realize that people using OKIA massage chair regularly will have a better health, higher immunity, reduced tiredness, reduced muscle pain, reduced acute, chronic pains and better stabilization of mental health.
With after-sale service, after-sale care in accordance with international standards has been being applied many countries in the world with the guideline of putting customers first.
Therefore, you and your family can completely feel secure in using OKIA's products daily with high reliability.