"Reduce traffic accidents - Increase public happiness"
A message from heart, accompanying with OKIA to communicate the message "Safe driving" on your "beloved" car is to contribute a small part in the movement of enhancing the public awareness of safe driving.

"Safe Driving" message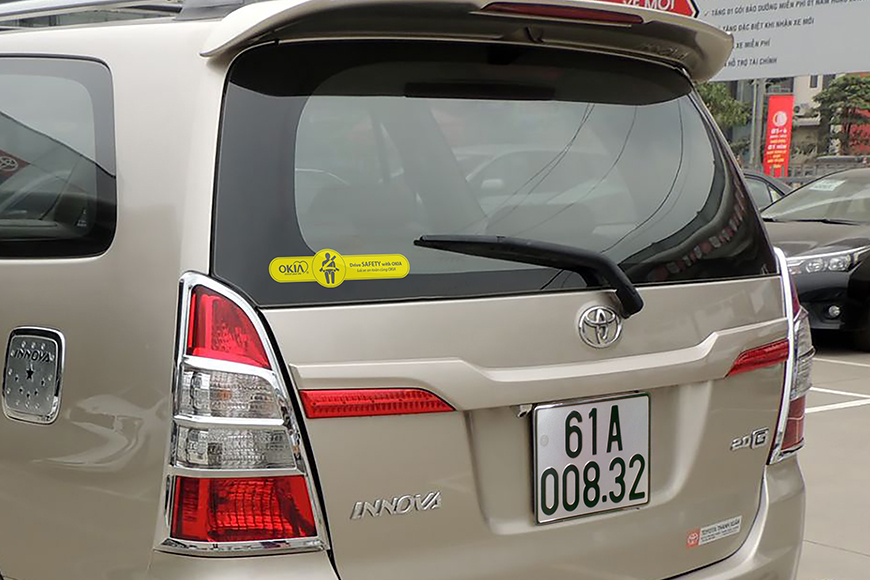 Image of communicating the message on "beloved" cars
When you join efforts with Okia, you also have a chance to receive attractive gifts from us.
Lucky fellow-travelers receiving OKIA's gifts are people having sticker launched by OKIA, glued on cars and collected by the organization board from all sources (customers, partners sending images, collected by organization board, etc.), then the organization board will announce lucky fellow-travelers who receive OKIA's gifts at the beginning of each month via website, fanpage of OKIA.
Join efforts with OKIA